---
The best links

---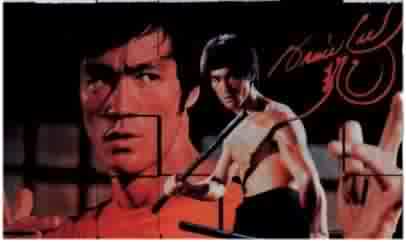 Bruce Lee's 60th Birthday print
http://www.whelihan.com/brucelee.htm

Green Hornet Site
www.katoman.com

The Shrine to Bruce Lee
http://www.ocf.berkeley.edu/~chenj/brucelee/bru...

Bruce Lee the super international movie star .


This is a japanese friends page The Japanese club, it now has english text pages and great images.

Wing Chun (New Site!)
http://www.angelfire.com/pa/99vs66/MartialArts.html

Mousel's Self-Defense Academy - Promoting Jeet Kune Do, Grappling, Thaiboxing, and the Filipino Martial Arts.

Want a Bruce Lee game which runs on Dos or Windows 95, then visit Sebsoft . The files are zipped and it takes 10 minutes on a 33.6k modem in the UK to download. It is quite good and there is a hall of fame to send the best scores. Go there now and get it.Kung Fu collectables here at this site.
---
---