JKD/
News/
Two new pages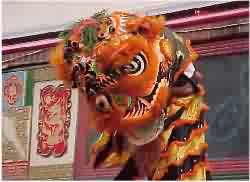 Newcastles Chinese New year 2000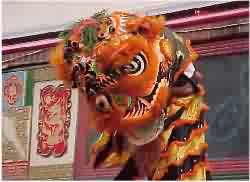 Newcastles Chinese New year 2001
The Master
Lee Jun Fan - Date of birth - 27 November 1940, San Francisco, California, USA.
Lee Jun Fan - Date of death - 20 July 1973, Hong Kong. (brain edema)
Credited As: Little Dragon Lee - Siu-Lung Lee - Xiaolong Li
Bruce Lee would have been 60 years old on 27th November 2000.
"The aim of art is to project an inner vision into the world, to state in aesthetic creation the deepest psychic and personal experiences of a human being. It is to enable those experiences to be intelligible and generally recognized within the total framework of an ideal world."

THE BRUCE LEE CLUB UK

BRUCE LEE


The King of Kung FU


Bruce Lee Oscar
Bruce Lee finally has his star on the Hollywood Walk of Fame. Now, its time for an Oscar. To have Bruce considered for a special Oscar, an appeal must be forwarded to the Board of Governors of the Academy of Motion Picture Arts and Sciences. If you feel Bruce deserves a special Oscar then please write to:
Board of Govenors
Academy of Motion Picture Arts and Sciences
8949 Wilshire Blvd.
Beverly Hills
California 90211



.


Two Great Books to buy from the site on Bruce Lee!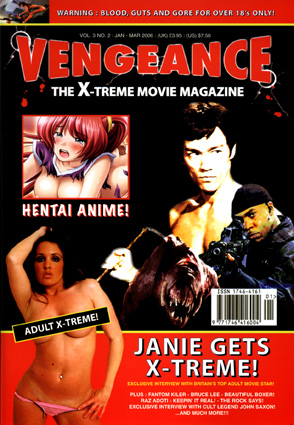 Read the Press Release in pdf format or in html format
---
STUNNING BRUCE LEE SCULPTURE FOR SALE
The below lifesize sculpture of Bruce Lee was carved from a solid English Beech tree trunk by internationally acclaimed sculptor and micro-miniaturist, Willard Wigan who hit the headlines recently with the sale of his incredibly life-like carving of Mike Tyson to the boxer himself.
New Sculpture
Created over the course of two months of painstaking work by the world's leading micro-miniaturist, Willard Wigan of Birmingham (himself a Bruce Lee fanatic), the sculpture vividly demonstrates that the greatest ever martial artist is still surrounded by an aura, which inspires fantasy. In this dimension he remains as untouchable as a distant star just as he did at the peak of his martial arts career.

Get your free e-mail account here


Join the Bruce Lee club from here.

The Bruce Lee e-shop has goods to purchase and also collectors items for sale.

Join the Bruce Lee UK Club




.

Buy your Bruce Lee posters here!
---
© Bruce Lee UK (Brian Harrison) -